FUNDRAISING IDEAS
---
What's your passion? Listed on this page are a number of fundraising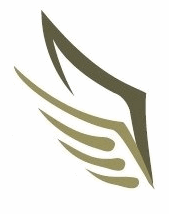 activit
ies you can do on your own. Or, you can work on an ongoing
ca
mpaign. As
a
volunteer you need to select at least one and get involved an
d support an
activity that feeds your passion.
Katrina's Angels (KA) volunteers are more than just a wing and a prayer. We represent real hope.

Read about our current fundraising campaigns and the Angel of the Month (AOM) Award which was established to recognize our volunteers who are making a difference.

---
All monies are directed toward the efforts of helping survivors of disaster. All of our volunteers, including Directors, are unpaid so as to best help those in need.
---
Katrina's Angels has developed many outlets and ways in which individuals can donate to help fund our disaster relief projects. Check out this list:
Katrina's Angels Store
Come and buy some great stuff at the Katrina's Angel Store with the Katrina's Angels logo on
it! Things for people and their pets...Help us raise money for Katr
ina's Angels.

MissionFish
Ongoing Auctions to Benefit Katrina's Angels on MissionFish.
Good Search
YOU SEARCH OR SHOP... WE GIVE!
Raise money for
Katrina's Angels
just by searching the web and shopping online!
Help raise money for Katrina's Angels without spending a penny. Use Good Search as you search the web! Automatically generate a donation for your Katrinas Angels. Just go to: GoodSearch, where it ask "Who do you GoodSearch for?" enter Katrinas Angels. Every little bit adds up fast!
GoodShop
Or, you can shop online at your favorite store and automatically
generate a donation for your favorite charity, Katrinas Angels (KA).
Just go to: GoodShop, where it ask "Who do you GoodShop for?" enter Katrinas Angels as your charity and KA will earn a donation.
Do-It-Yourself Fundraising
This is a great way to raise money. Here are some traditional fundraising ideas:
Auctions
-
get businesses to donate items then raise money by hold a local event or an online auction.
Bake Sale
Basket Raffle
Car Wash
Donation Containers – placed at participating merchants near the cash register
Mall Coat Check (especially doing the holidays)
Parties for Charities (instead of giving a gift)

For more
innovative ways to raise funds check out in Lieu of a Gift,
DIY, Fundraising Tip and/or search online for other fundraising ideas.
Commercial Fundraising Ideas
Companies provide the product and you conduct the sales drive with a

percentage of the proceeds going to the non-profit organization.
For commercial examples checkout the following or do an online search for commerical fundraising ideas. (Dont' forget to use GoodSearch.)
Profit Quest Fundraising http://www.profitquests.com/FundraisingIdeas.html
Fundraising Ideas & Product Center R
eFundraising - Reader's Digest (World's leading fundraising company)
Click here to read about our Current Fundraising Campaigns
➢ Thanksgiving Dinner 2008 for Victims in Disaster Areas
➢ Underwear and Sox Needed ASAP for Hurricane Ike and Gustav Victims
➢ Warehouse Needed to Hold Donations
➢ Transportation Assistance
Learn more about fundraising
Network for Good
How to write a fundraising letter
Fundraising Tips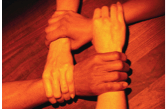 Volunteers, you make the difference. Some times after the storm all a person has left is hope. Be an Angel...Give a hand.
Learn more about volunteering for Katraina's Angels go to our
Volunteer Page
.
Get involved today!
Thank you.