CURRENT FUNDRAISING CAMPAIGNS
---
All Katrina's Angels' fundraising campaigns supports communities affected by natural disasters. All our volunteers work for no pay and we operate on a minimal budget supported by donations. To learn more about Katrina's Angels click on one of the tabs above to read about our mission, relief resources, stories of hope and our results.
---
Please give generously to one of the following causes. Your support bridges the gap between hope and reality. If you have any questions about how your contributions are used please email us. We will be happy to tell you more about our campaigns, the causes they support and a the agencies we partner with.


Katrina's Angels depends on your kindess and generosity.
Please donate today!


Thank you,




Volunteers: click on fundraising ideas to read how you can become more involved. Read about the contributions made by volunteers and the Angel of the Month recognition award.
Give by just using your computer to search. That is, GoodSearch for a good cause...take 60 seconds to learn more.
Underwear/Sox/School Supplies Campaign for Disaster Victims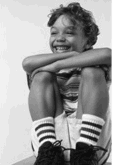 Katrina's Angels truly appreciates all your help in reaching our goals. We know that many children as well as adults need new sox and underwear to get through the day. We are continuing the campaign to help all children who have been affected by natural disasters across the United States. Please give so students can have the basic necessities as well as clean uniforms and proper school supplies.
Click http://www.katrinasangels.org/Donate.asp to make a financial
contribution now. Thank you for your generosity
.


Personal Hygiene Supplies Campaign for Disaster Victims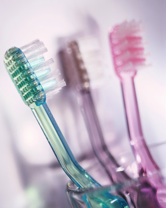 Evacuees in disaster areas have basic needswhen they find themselves away from home or living in a shelter. This is why KA has a Personal Hygiene Supplies Campaign to gather general toiletries for disaster survivors. These items include toothpaste, soaps, feminine products, shampoo, conditioner, combs, diapers, baby formula, as well as other items.

If you can offer any assistance or donations, Katrina's Angels would gratefully accept them. Please email info@katrinasangels.org for details on how you can help or where to ship your donations.

Click http://www.katrinasangels.org/Donate.asp to make an online
contribution now. Thank you.
Transportation Assistance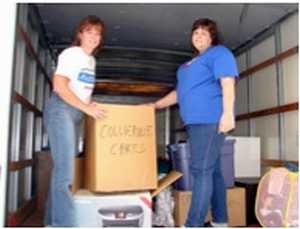 Help us transport building supplies and other donations to individuals and organizations rebuilding in hurricane and flood devastated areas across the USA. Your donations will be used to help pay shipping and handling cost for transporting materials to areas hit by natural disasters.
Offer your services or submit a donation at
http://www.katrinasangels.org/Donate.asp


You can also help Katrina's Angels, Inc. by making purchases at the following locations. A percentage of all purchases go to Katrina's Angels to help pay for programs to help disaster victims.
Katrina's Angels Cafe Press Store at Cafe Press
Consultant Janet Arp's AuctionsRfun.com at AuctionsRFun.com on eBay
For VISA, PayPal, Network for Good, or Cash Donations go our "Make a Donation" page.
All contributions are tax deductible. You can mail your donation to the address noted below.
Thank you. We appreciate your support.